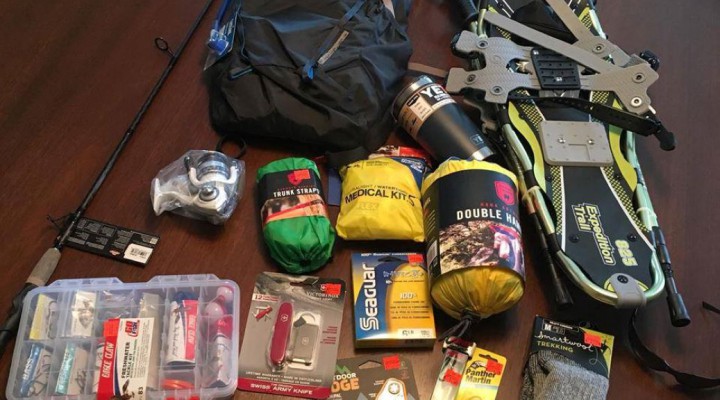 Although is has technically been spring here in the Northern Hemisphere for a couple of weeks, we are just now beginning to feel the sun's warmth and hear the birds chirp here in Central Michigan. The emergence of true spring weather parallels the approach of the CWC 24th Annual Spring Banquet Fundraiser and has us all thinking about the prime outdoor conditions to come. For all of the outdoor lovers who, like us, are dreaming of fishing on their favorite lake, paddling the Chippewa River, or swinging in a hammock under a shade tree, we would like to familiarize you with our Outdoor Gear Package, which will be raffled off at this year's banquet.
Items include a Daiwa freshwater fishing package, a hammock with straps, Yeti tumbler, waterproof first aid kit, snowshoes with trekking poles, CamelBak hiking pack, Smartwool hiking socks, a Swiss army knife and more. The total value of all items is over $525.
Tickets are $10 each or 3 for $20 and can be purchased at www.cwc-mi.org/banquet. The drawing will be held at our CWC 24th Annual Banquet on April 18th.
If you are interested in this Outdoor Gear Package, you may also love our two Wilderness Bush Kits which will be available at the banquet through our live and silent auctions.
For banquet information, or to make reservations visit:
www.cwc-mi.org/banquet or call 989-772-5777.