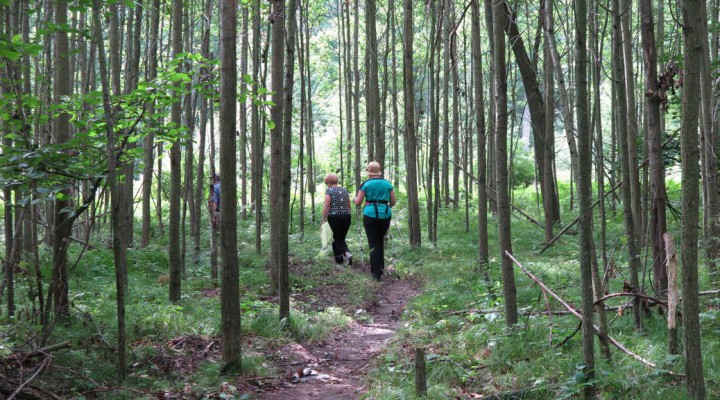 With the Spring Equinox right around the corner, it's not too early to plan your nearby hiking adventures! We've compiled this list of trails in the Central Michigan region. The list is certainly not exhaustive, but will give you some options you've likely never considered before. Be sure to brief yourself of rules and regulations for each trail system and always follow Leave No Trace principles. To learn more about the seven miles of trail we manage visit: cwc-mi.org/preserves.
Central Michigan hiking trails within 30 minutes of Mt. Pleasant:
Directions to the following trail systems can be found here.
Alma Conservation Park: https://www.ci.alma.mi.us/1/307/mountain_bike_trail.asp
Chippewa Nature Center: https://cityofmidlandmi.gov/DocumentCenter/View/2801/Chippewa-Nature-Center-Walk-Trail-Map-PDF
CMU Neithercut Woodland: https://hikingnorthcentralmichigan.files.wordpress.com/2012/09/neithercut_trail_map.pdf
Deerfield Nature Park: http://www.uniontownshipmi.com/Portals/0/Documents/Community%20Information/Maps/Deerfield_Final_Map[1].pdf
Green Pine Lake Pathway (not marked very well): https://lakesidemotel.com/green-pine-pathway/
Ithaca Jailhouse Trail: https://www.hikingproject.com/trail/7036912/jailhouse-trail
Little Forks Conservancy nature preserves: https://www.littleforks.org/preserves/
Meridian Park: http://www.isabellacounty.org/images/stories/pdf/parks/Meridian%20Brochure%20for%20web.pdf
Midland City Forest: https://cityofmidlandmi.gov/255/Hiking-Trails
Mid-Michigan Community College Trails: https://www.midmich.edu/application/files/2815/2580/2778/MMCC_Trails_map_HIKING_ONLY_5-8-18.pdf
Montcalm Community College Trails: https://www.montcalm.edu/nature-trails
Pine Haven Recreation Area: https://co.midland.mi.us/parksandrecreation/pinehavenrecreationarea.aspx